The Illinois Secretary of State operates a business entity search tool and has made it available for public use. Individuals may use this tool to look up an Illinois business's official public information and means of contact. This will include registered agent information for the Illinois entity being discussed.
Business Entity Search
1. Visit The Illinois Secretary of State Business Entity Search Page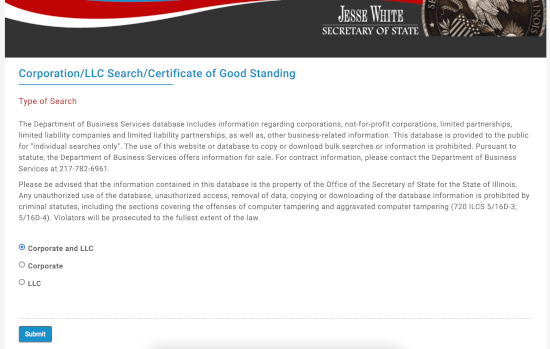 2. Confirm The Type Of Query
This page provides the option of running one of three types of queries. Select the appropriate one from the list and click on the "Submit" button.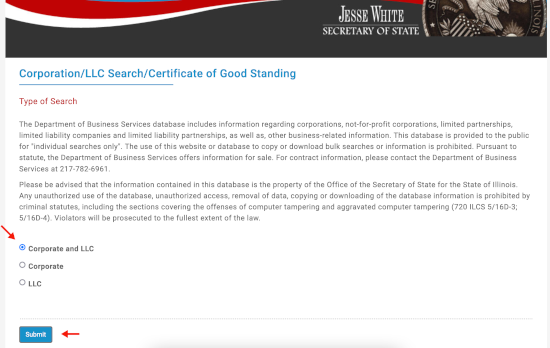 3. Define The Criteria
Choose the correct radio button to define the phrase as the name of the business or appears in the name by choosing the best radio button.
Name
Key Word
Partial Word
Produce the phrase that you wish to search for in the text box beneath the label "Search" and select the "Continue" button.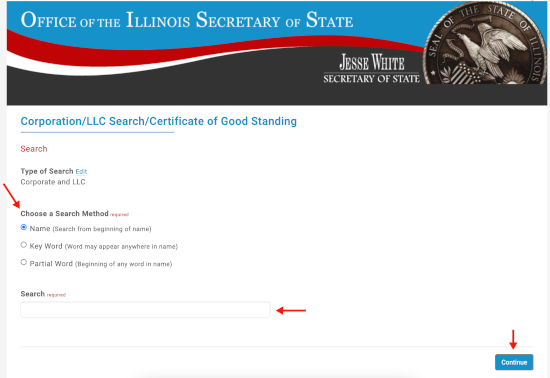 4. Review The Matching Illinois Business Entities
A list of matches will return on the next web page. The first two columns discuss the entity's status and the third will list the names of all Illinois businesses that match the search criteria. Select the name of the business being discussed using your mouse.
Entity Type
File Number
Corporation/LLC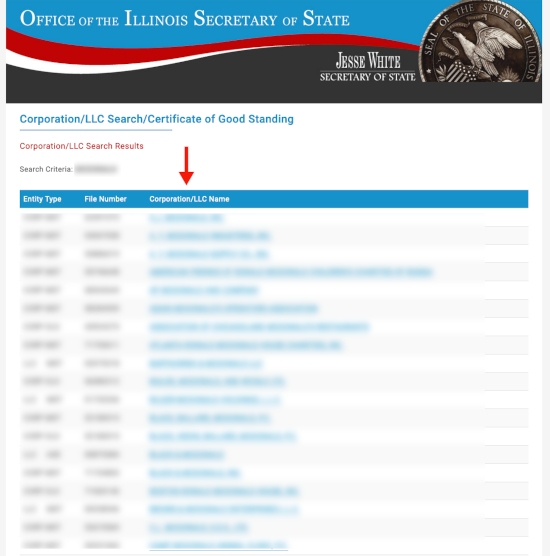 5. View The File Detail Report Page
Details of the Illinois entity are divided into three topics. The first section displays the entity's status information.
File Number
Entity Type
Status
The "Entity Information" section documents some basics about the Illinois business including the principal office address and jurisdiction.
Principal Office
Entity Type
Type Of (LLC or Corp)
Organization Admission Date
Jurisdiction
Duration
The "Agent Information" section presents the contact information of the registered agent.
Review the fourth section for the Illinois entity's annual report filing history and the fifth section for the managers or officers of the concerned Illinois entity.
The final area of the details page shall present any stocks available from this entity.