The Texas Secretary of State business entity search page allows online visitors the power to run a query for a specific business name against its database of registered Texas entities. Once completed, visitors will be treated to an on-screen presentation of the businesses that match their search parameters and be able to obtain the public filing information for that entity.
Business Entity Search
1. Visit The Texas Business Entity Search Page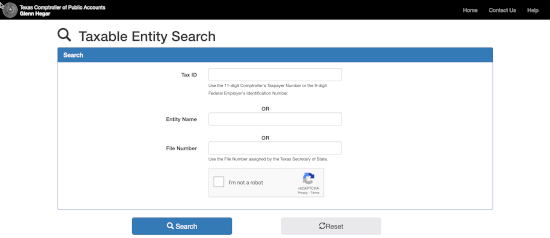 2. Initiate The Search For A Texas Business Entity
Type the name or a keyword found in the name of the Texas business entity into the second text box on this page. While you can use a different type of search item, our goal will be to find an entity or business by name. 
Click the security check.
Press the "Search" button.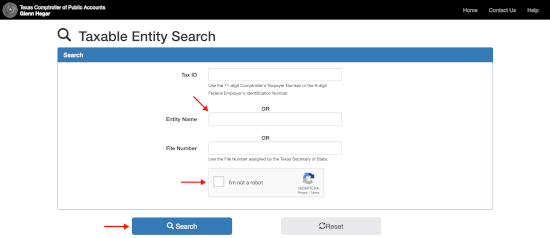 3. Find The Texas Business Entity
Scroll down the second column of the table of Texas business entities until you locate the name you seek. If the other columns of information support this entity as your goal, then select the "Details" button in the first column.
View Details
Name
Taxpayer's ID
Zip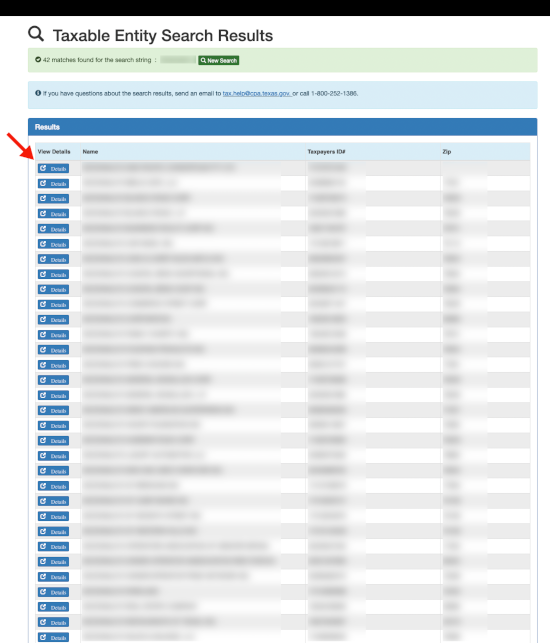 4. Review The Information Available
You may use the tabs to view the information stored for the Texas entity. The first tab is set to display by default and will present the status and contact information for the entity.
Franchise Information

Texas Taxpayer Name
Mailing Address
Right To Transact Business In Texas
Country Of Formation
Effective SOS File Number
Registered Agent Name
Registered Office Street Address
The second tab delivers the public information available for the Texas entity. If needed, more information may be obtained by contacting the Texas Secretary of State.